WOODLANDS GREEN - LOTS 1 - 41 NOW SELLING!
Lots 1-41 Woodlands Green - Hogans Road, Yarrawonga
Prices from $195,000
For Sale
Land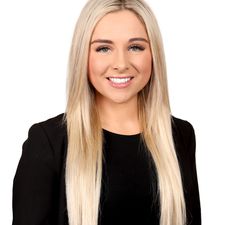 Contact Agent
Description
If it's a natural lifestyle and a warm welcome you're looking for, you'll find it right here, where the sun shines abundantly, and the community goes with the flow of the local Murray River. A stone's throw from the township of Yarrawonga, on the banks of Lake Mulwala, you'll find both rural charm and urban convenience. No city hustle, just space to roam free and endless things to do. Generous allotments starting from 613m2 to 1,400m2 with room for a pool, a shed, and for your family to grow there's nothing like getting back to the basics. Rural charm and a sense of community. Space to breathe the fresh air and to simply go with the flow. Large lots to establish your dream home, and plenty of amenity to live your dream lifestyle. Woodlands Green, Yarrawonga offers all that and more with 42 residential blocks now available, you're invited to move in and live life at your own pace!
Lots 1 - 41 NOW SELLING! For more information please contact our team today on 03 5743 1400