Principal / Director & Licensed Estate Agent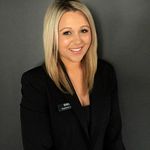 About
Stephenie is a Licensed Estate Agent in VIC, NSW and QLD and is also a Licensed Owners Corporation Manager & Accredited Auctioneer as well as the Principal and Director of Exton's Real Estate.
Stephenie is an example of the next generation Real Estate professional with a fresh, motivated, savvy and passionate drive in the industry. Highly skilled and educated in all areas of the industry, Stephenie specialises particularly in developments, residential property, contracts and her favourite – Negotiating!
In Stephenie's first year of individual operation she listed over $100 million dollars in property and has built her reputation on proven results and outstanding achievements within the Real Estate Industry. Stephenie's most recent achievements include being nominated and a finalist for two awards at state levels through the REIV and REINSW as well as being nominated as Young Business Person of the Year (Moira Shire) 2017, and also recognized as one of the top industry performers under the age of 30 in 2017 Rising Star Awards by Domain.
Having a strong belief in dedication, commitment, communication and honesty in the real estate industry Stephenie prides herself on her hard working & dedicated team, ensuring all clients receive the silver service experience they deserve!
Contact
Properties listed by Stephenie Exton
"Very positive"
would like to thank Stephenie Exton for her excellent attitude from the very first contact. She is more than happy to lend her time without delay, and always with such positivity. And even after the sale of this particular home, and moving to another area, Stephenie, without hesitation offered her help and time if needed, in the new home ventures out of her area. Stephenie and her team, have been an absolute pleasure to work with. And would very much recommend Stephenie for any real estate ventures you may have
- Danny Peterson
YARRAWONGA
---
"I have had the pleasant opportunity to use Extons Real Estate Yarrawonga"
I have had the pleasant opportunity to use Extons Real Estate Yarrawonga over the past two years to firstly buy my house and then to recently sell it. They have also very competently managed my tenancy and insurance requirements during this time.
Stephenie Exton and her team have been very professional and extremely courteous in working with us.
- Stephen McPhee
---
"Great Agent "
We engaged Extons to sell our property.
Stephenie looked after all aspects of the sale process diligently and professionally.
The property was sold very promptly for a satisfactory price.
I would not hesitate to recommend her and would certainly utilise Extons in the future.
- Gerald McIver
Yarrawonga
---
"Very Good Agent! "
Well done Steph on the second sale for us. We really appreciate the extra help you have provided for us getting this settlement done . I doubt if we will ever have another property up there but we will have no hesitation in recommending you to other people. Please wish everyone at Extons a very Merry Xmas and a safe and successful New year. Jane and Alan
- AlanJaneNunn
Bundalong
---
"Great Agent"
Stephenie was a pleasure to deal with, would highly recommend her.
- Eve Jenkins
Yarrawonga
---
"COMMUNICATES! "
We found Stephanie and her team to be great communicators which is so important when trying to sell a house. She was always professional and was available at various times to fit in with anyone coming to look through the house. She was not the type of agent who comes in and tells you to make radical improvements to the property in order for it to sell, rather she looks at what is in the sellers best interest and worked with us! We would highly recommend using Stephanie and her team!
- SharmaynePeter
Bundalong
---
"Great Agent ! "
Steph was really helpful following signing, the process was smooth and easy. Everything went through without stress and she was able to give helpful advice when I needed it :)
- Laura6596
Yarrawonga
---
"Excellent Agent "
She really helped us understand the full process and took the time to answer every question both simple and complicated.
Would recommend Stephanie to anyone looking to purchase!
- Sambc4099
Yarrawonga
---
"Great Communication! "
It can be stressful as you work towards the sale but when your agent gives you honest feedback and reassurance along the way it makes the process as painless as possible!
- SteveRiette
Yarrawonga
---